On the morning of September 1, the opening ceremony for 2021 freshmen of SEM was held. In the new school year, 549 freshmen welcomed their new life with hopes and dreams.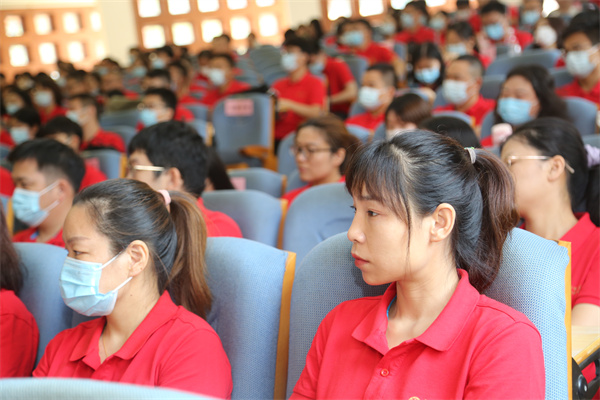 Junshe Dong , Executive Deputy Party Secretary and Vice President of UCAS, Yongmiao Hong, Dean of SEM, Lingling Zhang, Party Secretary of SEM, Jianping Li, Executive Dean, Han Qiao, Vice Dean,Directors of each educamtion center, and representatives of the teaching staff attended the ceremony. Due to epidemic prevention and control, teachers and students who failed to attend the ceremony attended the live broadcast through the online platform.
Junshe Dong and Yongmiao Hong delivered welcome speeches on behalf of the univeristy and the school respectively. Theyboth express their expectations to the students and hoped the students would make use of precious resources of the univerisity and promote themselves during their study at UCAS.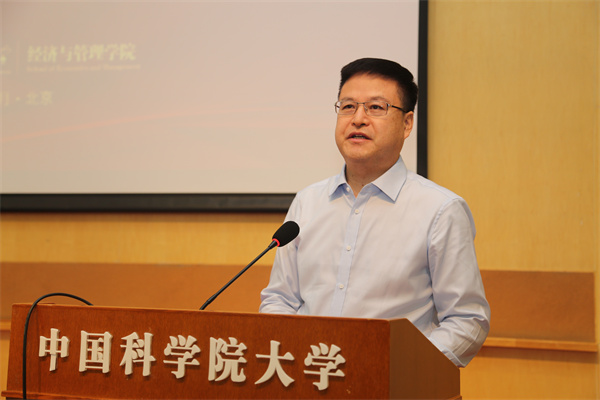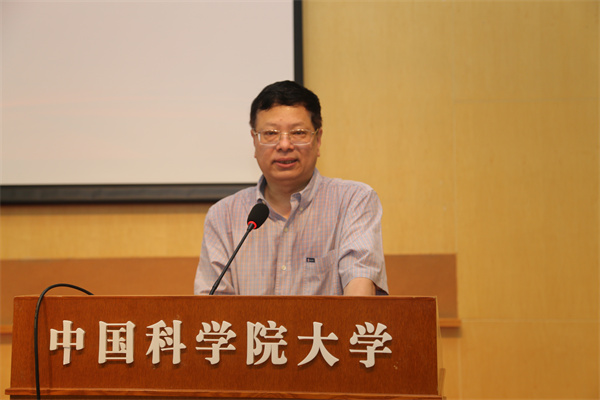 ProfessorBenfu Lyu , the teacher representative of SEM, had a wonderful "heart to heart talk" with the students and discussed two questions: what is learning? How to make an economic analysis of learning?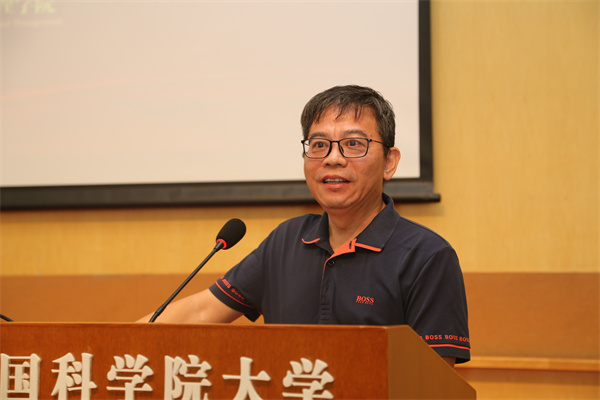 Representatives of the freshme also expressed their thirst for knowledge, their joy of studying at UCAS, their expectation and longing for the upcoming campus life, and their hope for a better future.